Videos From Just £20 to £595
Get More

Local

Customers With


VIDEO MARKETING THAT DELIVERS RESULTS
Short EFFECTIVE Videos That Help Local Businesses Make More Sales and Find More New Customers.
Contact Us To Help You Find More New Customers
Special Offer! - 5 Logo Splash Videos for Just £100
Perfect for VISUAL Brand Building Social Media Content - Randomly Selected
5 Videos for £100 Pack Special Offer
These short logo splash videos are the perfect way to attract the attention of potential customers and get them to

STOP and view

your brand/logo/website address.

This is a great way to

display your website address on social media

, where for example Facebook don't like you putting your website address in your posts.
We have a special offer on at the moment where you can get 5 videos, similar to the examples above for just £100: that's only £20 each for professionally made videos!


These videos are randomly selected from many different variations, but if there is one in the examples above then let us know and we will include that variation in your order.


All you need do is send us your logo (or various versions/shapes of it, and with a transparent background if available) and your website address (which we may be able to include on some videos). These short videos are perfect for drawing attention to your brand especially on social media, and you can also use them multiple times.


If you would like to order the '5 videos for £100' pack, then please either click the 'order now' button below, or send an email to info@video-ads.co.uk and we will send you a payment link along with all the information we require, and you will receive your videos within a few days.
ORDER 5 VIDEOS FOR JUST £100
Business Type or Specific Videos - £50 Each
Boost Your Brand Even More with Industry Specific Videos
Use a logo splash video specific to your business type to make your brand and business really stand out. You can't get your brand over any clearer than for example displaying your gyms' logo in an obvious gym setting, or your coffee shop logo on a coffee mug in a café, etc. At the moment our range of business specific videos is a bit limited, but the selection is continually increasing.
CLICK HERE TO VIEW INDUSTRY SPECIFIC VIDEOS
PROMOTE YOUR WEBSITE ADDRESS
You can choose the specific video that enables you to display your website address. Having your domain name appear in your video is a great way to get around the problem of the social media companies not liking you to promote your website in your posts, and also makes a strong connection in the viewers mind between your logo, brand, business and website address.
CLICK HERE TO VIEW WEBSITE PROMOTION VIDEOS
Promotion, Announcement and Call to Action Videos
Some of these videos give you the opportunity to add a promotion or announcement or call to action within them. These are great for grabbing the attention of a lot of potential customers who would have usually ignored your promotions and have their complete attention on your business information and your offering. You can use these short videos within your social media accounts or on your website, or we can even turn your video into a gif so that it will display as a 'moving image' within the content of your emails: imagine being able to send an email to all your customers with an offer that they are unable to miss when the email is opened.
CLICK HERE TO VIEW ANNOUNCEMENT VIDEOS
6 Suggested Ways to Use These Short Brand Building Videos
Content For Your Social Media Accounts


Perfect for displaying your website address on social media where, for example: Facebook doesn't like you putting your URL in your posts.


Brand building: attract the attention of a lot more people to have them read your business name, website address, and even a call to action.


Have a video on EVERY page of your website: not only to make your business look professional but it also increases the time visitors stay on your page; giving you a boost in Google search.
Draw attention to a product, service or a special offer that you would like to promote.
Add them as an intro to the start of every other video you create to keep your branding consistent and more professional.


Longer Videos Created for Anything and Everything
We can create a video for absolutely any massage you want to communicate such as an explainer video, to showcase your current promotions, reasons why someone should choose your business over your competitors, behind the scenes videos, special offer videos to name just a few.

You can order videos with just music without commentary, with a high quality digital voice-over or with a 'real' voice actor. Below are short examples of examples of each. You can also order them in any shape: such as square is best for social media.

Music Only: No Voice-Over
(£100 per minute)
Music and Digital Voice-Over
(£120 per minute)
Music and 'Real' Voice-Over

(£150-£190 per minute)
Contact Us To Discuss Your Video Requirements Today
30 Second Direct Response Video Commercials That Generate Extra Sales
After over a year of analysing thousands of videos of every different type, split testing and strategic testing, we have come up with a low cost, highest performing formula that has reliably produced the best results:


A 30 second direct response video commercial that makes a special offer on a specific product or service that has a combination of images in the video, text, music and voice over that is easy to understand and encourages viewers to take action after viewing it.

We then take the video and optimise it so that it appears in the search results - we syndicate the video to all of your social media accounts - we get the video onto your website in a format that makes it unmissable to anyone visiting your site - we promote your video to thousands of potential new customers in your local service area - we re-target everyone who visits your website so that if they didn't take action immediately they will regularly see an advert for your business and special offer whenever they go online so your business is in front of them when they decide they are ready to buy.

And don't forget the extra content and links our service generates for your business which really helps your website rank better in Google searches!
30 Second Direct Response Video Commercial - Fully Optimised
The highest performing formula after thousands of tests
We optimise your video so that it appears in search results.




We syndicate/share it onto all your social media accounts .

We get your video onto your website and make it unmissable

We promote It locally to 1000's of potential new customers.

We re-target EVERYONE who visits your website.
Contact Us To Discuss Your Video Requirements Today
We Do Everything For You To Maximise Your Results
We don't just create your video for you and leave it to you to market it: we make sure that video marketing your business is as simple for you as possible and that you get the quickest and biggest return on your investment
We Optimise Your Video So It Appears When Someone Searches
We Syndicate Your Video: Sharing onto All Your Social Media Accounts
We Get Your Video onto Your Website and Make it Unmissable
We Promote It Locally To 1000's of Potential New Customers
...We Re-Target EVERYONE Who Visits Your Website
Stay in front of every potential new customer that visited your website but hasn't yet bought: and continue to market to them LONG AFTER they have left your page.
Our re-targeting strategy keeps your business in front of your customers until they're ready to buy, whether that's today, tomorrow, or several weeks from now.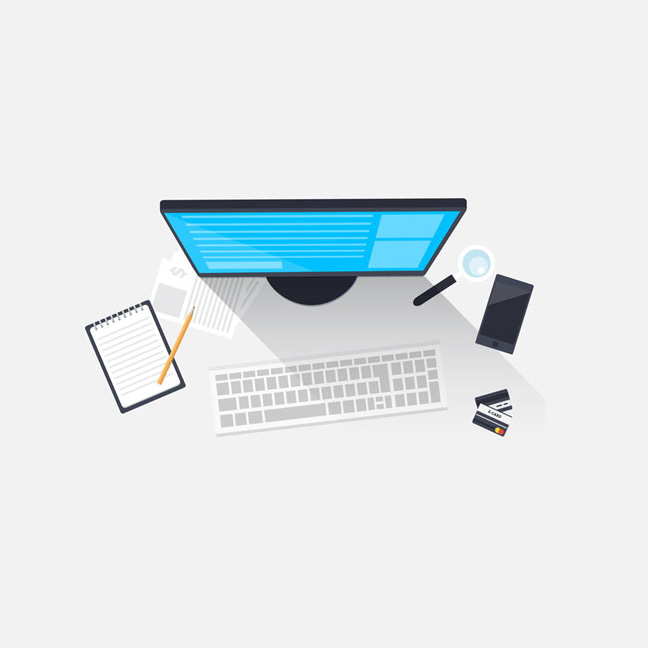 30 Second Direct Response Video Commercial - NOT Optimised
The same highest performing formula after thousands of tests.
We can also create your video for you still using the same highest performing formula but without the search engine optimisation, syndication/sharing onto your social media accounts, the display advertising and the re-targeting. You will receive the video as usual for you to use it and promote it yourself. £195
How Will These Videos Help Me Find More New Customers?
Top 6 Reasons

You SHOULD Be Using Videos

in Your Business
Most UK businesses are completely overlooking the opportunity they have to find more new customers and sell more products and services by using videos – Just look at these latest stats to see the opportunity you have if you start using videos in your business: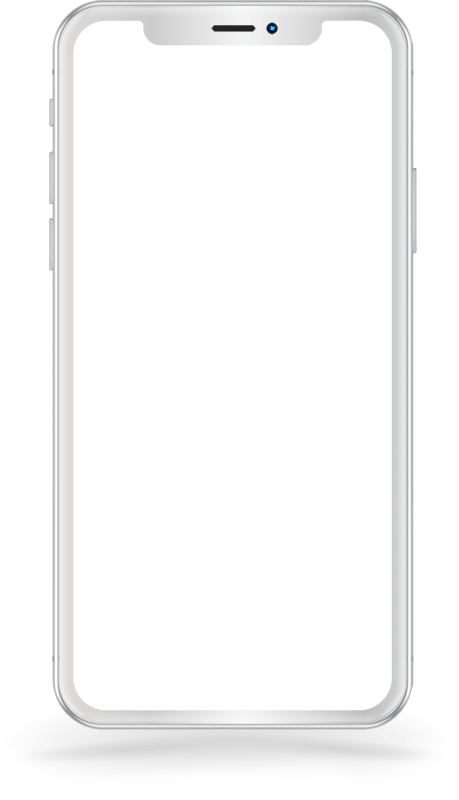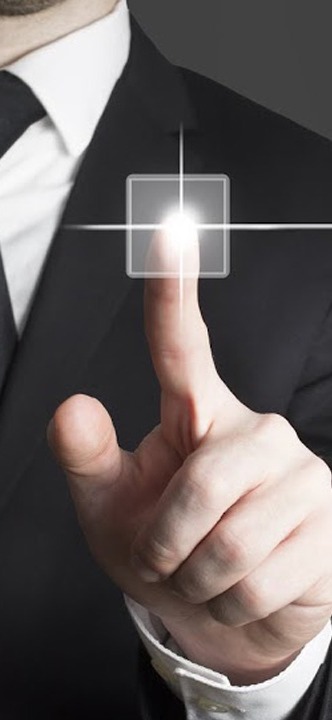 68% of people say they prefer to learn about a new product or service by watching a short video compared to just 15% by text based articles.
A video on a landing page can increase conversions by 80% or more.
92%

of people who view videos on their mobile share videos.
Viewers retain 95% of a message when they watch it in a video compared to just 10% when reading.
84% of marketers say videos have increased traffic to their website.


81% of marketers say videos have helped them generate more leads.
Contact Us To Grow Your Traffic Today
WATCH A TWO MINUTE OVERVIEW
HOW VIDEO SHOULD BE USED TO FIND NEW CUSTOMERS FOR YOUR LOCAL BUSINESS
This short 2 minute video will give you an overview of what makes our local business video marketing service different and how it will help you grow your business with new customers and extra sales.
Passionate about helping great local businesses help more people
It's so easy for local business owners to become overwhelmed with all the different ways now available to promote their business. Having previously experienced starting and running a couple of local businesses we understand how important it is that local businesses choose to spend their marketing budget on marketing methods that are going to give them great returns on their investment.
We are a small marketing agency that specialises in helping local businesses anywhere in the UK find more new customers, sales and profits by strategically using videos as part of their marketing.
Far too many times we have come across businesses that offer great products or services but who struggle to find enough new customers because they don't get the results from their marketing that they expected.
We're excited to offer a fairly unique take on marketing your local business using video. There's no denying the fact of how important and beneficial video marketing is, but if you are not going to get a quick profitable return above how much it has cost you, then you need to spend your marketing budget elsewhere:
We have done ALL we can to maximise the potential return on investment from your video marketing specifically for local businesses, and we take care of everything for you, so you can concentrate on doing what you do best.
Contact Us To Grow Your Traffic Today
Listen To What Our Clients Say…
Because It's Our Clients That Matter Most

Fabulous Promotional Video!
HG
Thank you for the fabulous promotional video you have done for me. It's so easy for me to be able to share on my social media and Google listing.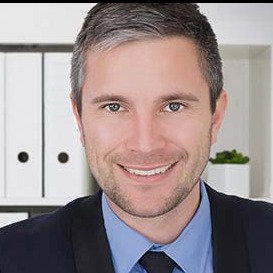 Professional!
MB

David has clearly demonstrated his knowledge and expertise of internet marketing in a professional manner. It is clear that his services will add value to promote any company with an online presence. I have no hesitation in recommending David to any of my clients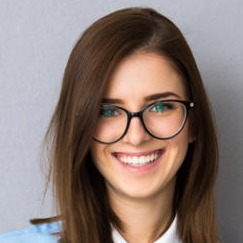 Butterflies!
TL
It gives me butterfiles, thank you. It's amazing how much information is packed into a few seconds. I'm really impressed with the attention to detail with matching my branding and have no hesitation in recommending David & Sue.



Order a 30-SECOND COMMERCIAL​

Frequently Asked Questions
What is re-targeting?
Re-targeting is a very effective way of generating more sales. A tiny bit of code called a 'pixel' is dropped into the browser of everyone who visits a website (a bit like a cookie) which enables you to run adverts (on almost every website that allows adverts) that are 'served up' to previous visitors reminding them about your business and offer.


How will I benefit from re-targeting?
Typically, only about 2% of first time visitors to a website will make contact or make a purchase. That means you are missing out on 98% of potential sales! Using re-targeting keeps your business 'top of mind' so that previous visitors to your website regularly see adverts for your business and can click through to your site when they are ready to make contact or make a purchase.


How do you promote my video to 1000's of local potential new customers?
We run display adverts promoting your offer to thousands of potential new customers in your service area (typically 5,000 to 15,000 impressions for each video).


What Are Dispay Ads?
Display Adverts are all those static or motion ads you see when you visit websites that have a large amount of traffic.

There are just 3 main ways to get traffic to a website: search engine optimisation (SEO) which is expensive, unreliable and can take a long time. Pay Per Click advertising that can be VERY expensive, and Display Advertising.
OR YOU CAN DIAL - 01905 700 282
Please feel free to call us for more information or to discuss your ideas for a video - or if you prefer fill in the contact form and we will be in touch.